Are you interested in spreading the word about health and wellness? Do you run a personal blog talking about yoga? If yes, join the Orenda India Affiliate Program and earn an 8% commission by offering the highest quality products to inspire yogis around the globe.
Our Affiliate Partner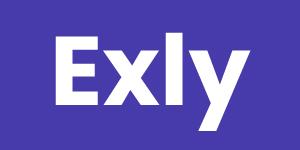 Exly is the new and amazing way to launch, manage and grow your yoga classes/merchandise online. It is thoroughly designed and built for independent professionals, coaches, instructors, studios, experts, influencers, and creators.
How does it work?
Step 1: Submit the Affiliate Marketing Request form.
Step 2: Once approved, you would be eligible to promote our products online and offline.
Step 3:  An unique coupon code would be generated under your name.
Step 4: Customers who make retail purchases by redeeming your coupon code will generate commission for you.
Step 5: Every sale linked with you will generate 8% commission.
Step 6: Collect commission with a 30 day return period
How do I get paid?
Once a month we will make a direct deposit into your account equal to 8% of net sales originating from your coupon code. Your compensation is explicitly and exclusively tied to your Affiliate Code, and you will only be compensated for sales associated with that Affiliate Code.
How can I track my sales?
Monthly reports will be sent over an email by us. Your affiliate code which is linked to digital cookies will track all the sales that originated from your promotional efforts.
How to earn commission?
All you need to do is promote our products on your website and social media handles while offering your audience a special discount with a dedicated coupon. Simply share your coupon and any sales linked to your coupon will earn you a commission on the sale.